Don't forget to check back often and see what new sales or specials we have going on!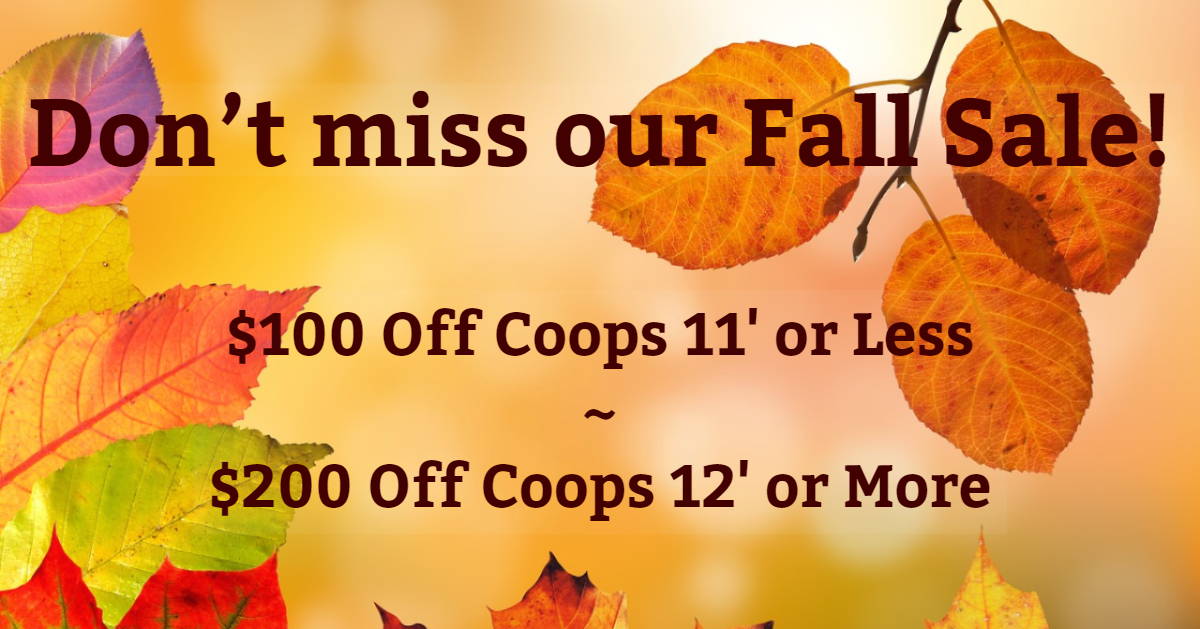 *Purchase up to 2 structures from Lancaster Chicken Coops, and receive $100-200 off!
*The "Fall Sale" sale starts at 12a EST 10/01/19, and ends 12a EST 11/23/19. Sales are subject to change at any time, and can not be combined with any other discounts or sales, at the discretion of Lancaster Chicken Coops management. Sale is limited to 2 structures per customer.