Don't forget to check back often and see what new sales or specials we have going on!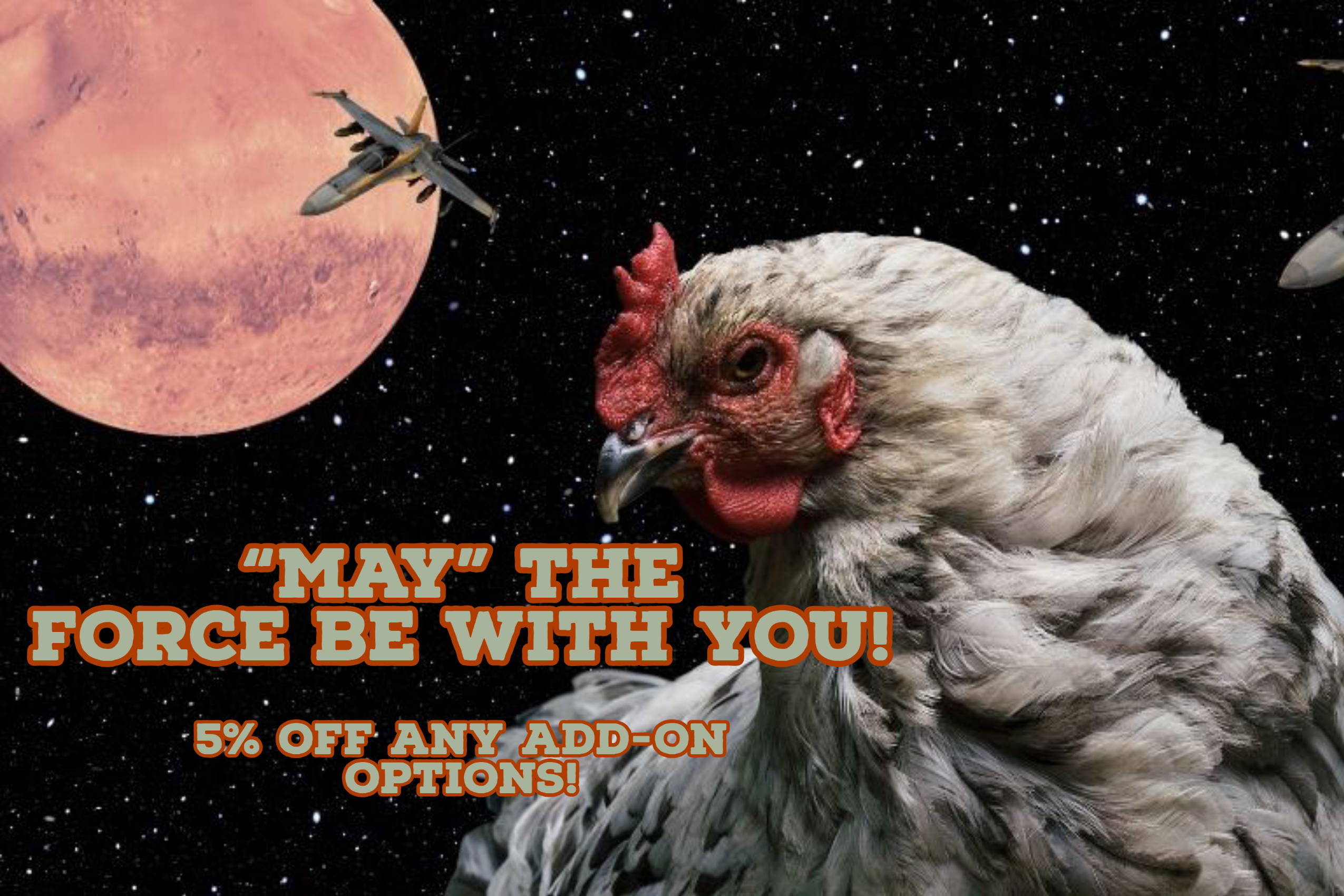 We know your chickens are on an important mission - produce more eggs and keep you safe from... the grocery store egg aisle! To help them on this mission, during the whole month of May, we are giving *5% off any options you add to your custom coop. Don't miss the sale and as always, "May" the force be with you!
Please call us at 717-553-0215 or email us at info@lancasterchickencoops.com to place your order.
*The "May the Force" sale starts at 12a EST on 5/4/20, and ends 12a EST on 6/1/20. Sales and special pricing are subject to change at any time, and can not be combined with any other discounts or sales, at the discretion of Lancaster Chicken Coops management. Sale is only valid on Chicken and Duck Coops.