Don't forget to check back often and see what new sales or specials we have going on!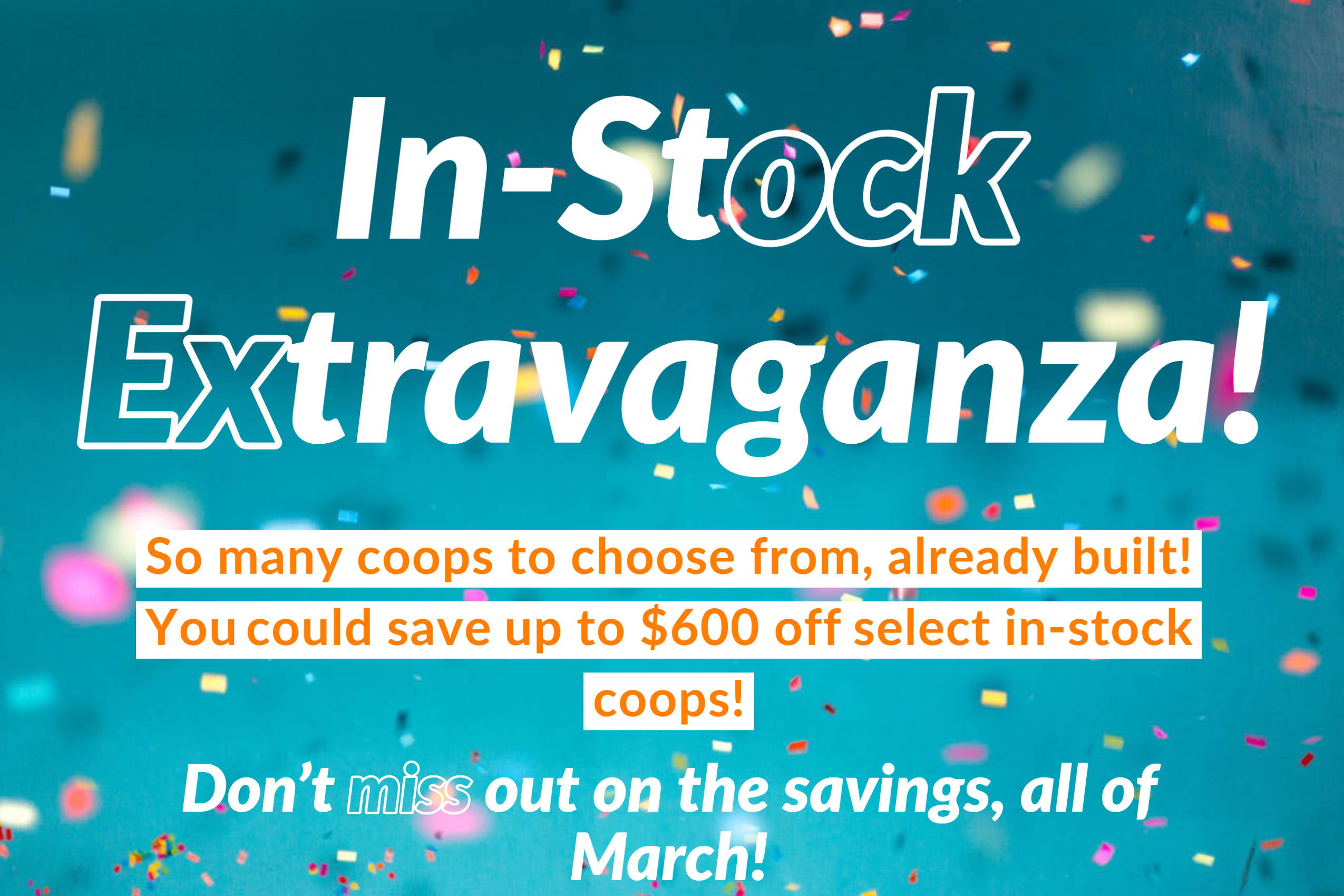 Have chicks on the way? Your flock outgrowing your current coop?
Check out our In-Stock page here! Delivery can be scheduled ASAP.
Please call us at 717-553-0215 or email us at info@lancasterchickencoops.com to place your order.
In-Stock special pricing can be found under each individual product and is only valid on that specific item. In-Stock coops can be put on hold for up to a week so if you're not sure yet, give us a call!
*Sales and special pricing are subject to change at any time, and can not be combined with any other discounts or sales, at the discretion of Lancaster Chicken Coops management.