What our coops include...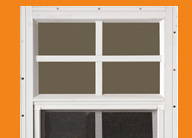 Every coop comes with at least 1 + Windows, but you can add as many as the coop has room for! Slider windows that open up/down and allow that beautiful breeze into your coop.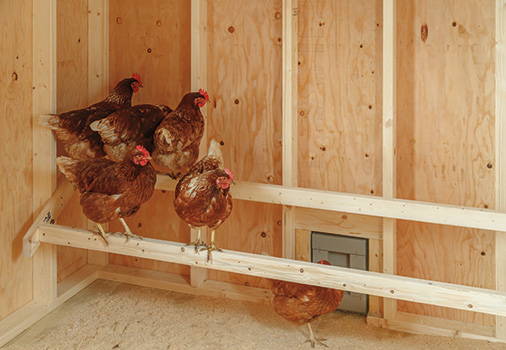 2x4" Roosting bars set on the 2" side, perfect for your sleepy chickens! Your chickens like a wider or different perch? Just ask us to customize, we can round them out, or set them on the 4" side.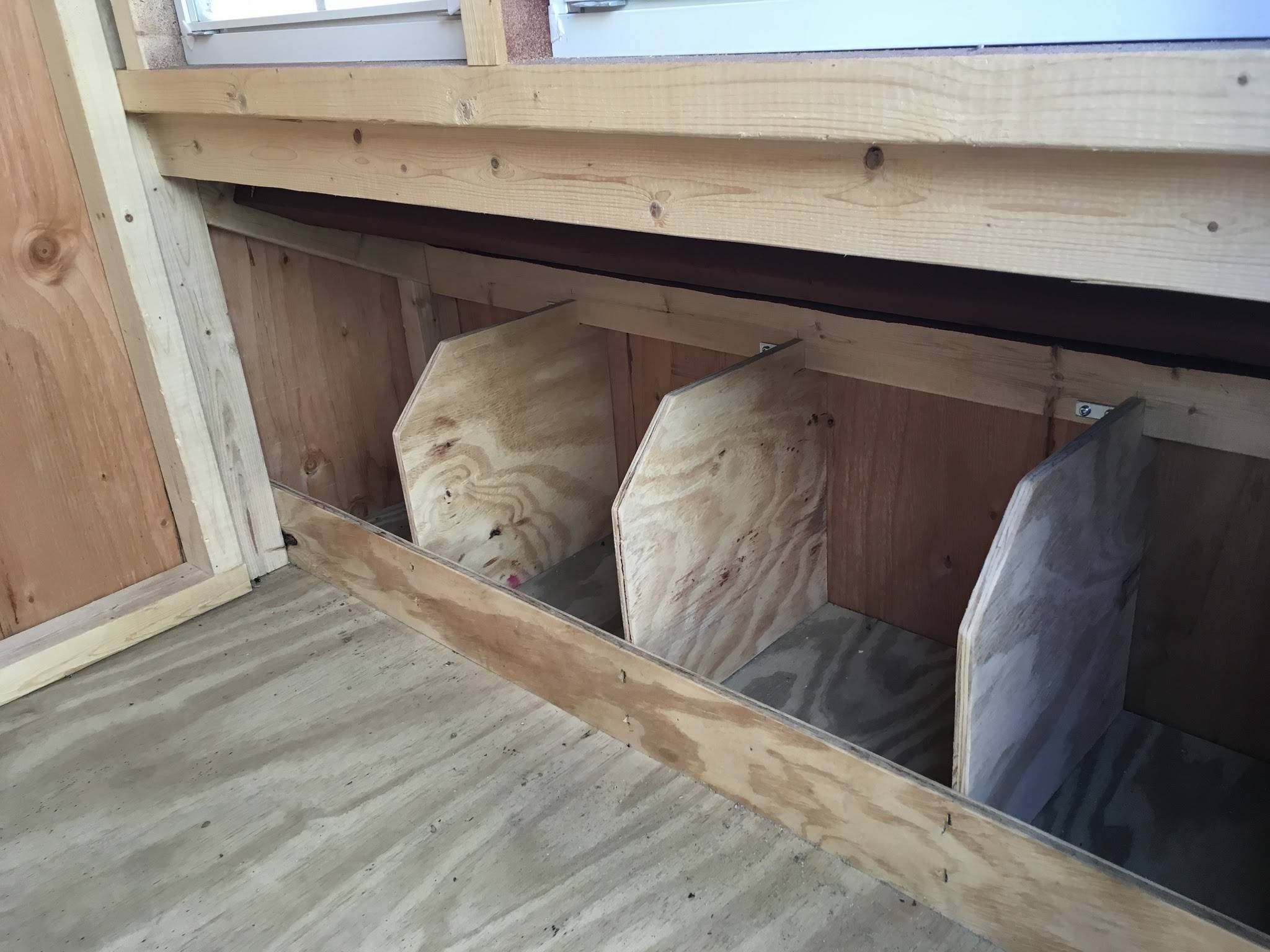 Direct access to your nesting boxes from an exterior lid. Wooden dividers keep your chickens separate and cozy while they're doing the deed!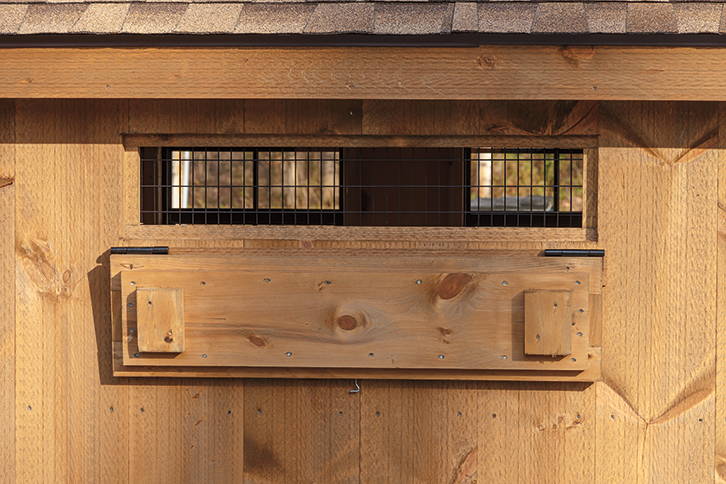 There is at least 1 vent lid on the back of every coop. Protected with 1/2"x1/2" Galvanized Wire, and combined with the cross ventilation from the windows, this is the perfect vent system.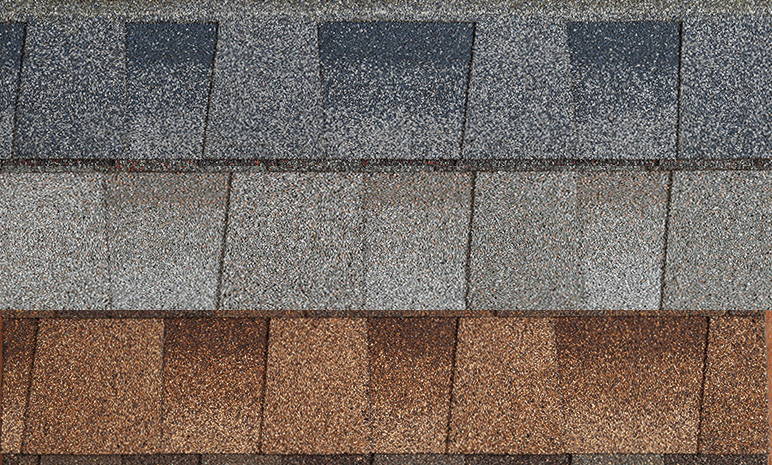 Architectual Shingles come standard with every coop. 9 colors to choose from!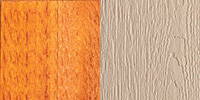 Your choice between 2 great siding types. DuraTemp w/ 18 paint colors or Pine Board and Batten w/ 4 stain colors.
The Quaker style coops are are our most popular style!
Stained or painted, you have to admit, they're a classic. Features like exterior access to nesting boxes, and plenty of interior head space, makes this the best coops for backyard chickens, and beginners. The low setting nesting boxes provide easy access for children, so get the whole family involved! This coop will definitely add that Amish charm to any property!
Have a question or want to see more pictures? Call/text us at 717-553-0215 or email us at info@lancasterchickencoops.com.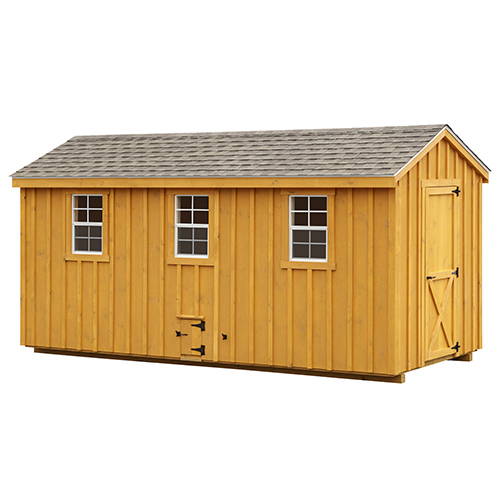 The A-Frame is a classic style favored by many. With simple straight lines and beautiful trim, it has its own touch of class. This coop is perfect for the more experienced backyard chicken owner but don't let that stop you! The coop layout is customizable so call us today to discuss how we can make the A-Frame perfect for you!

Have a question? Call us at 717-553-0215 or email info@lancasterchickencoops.com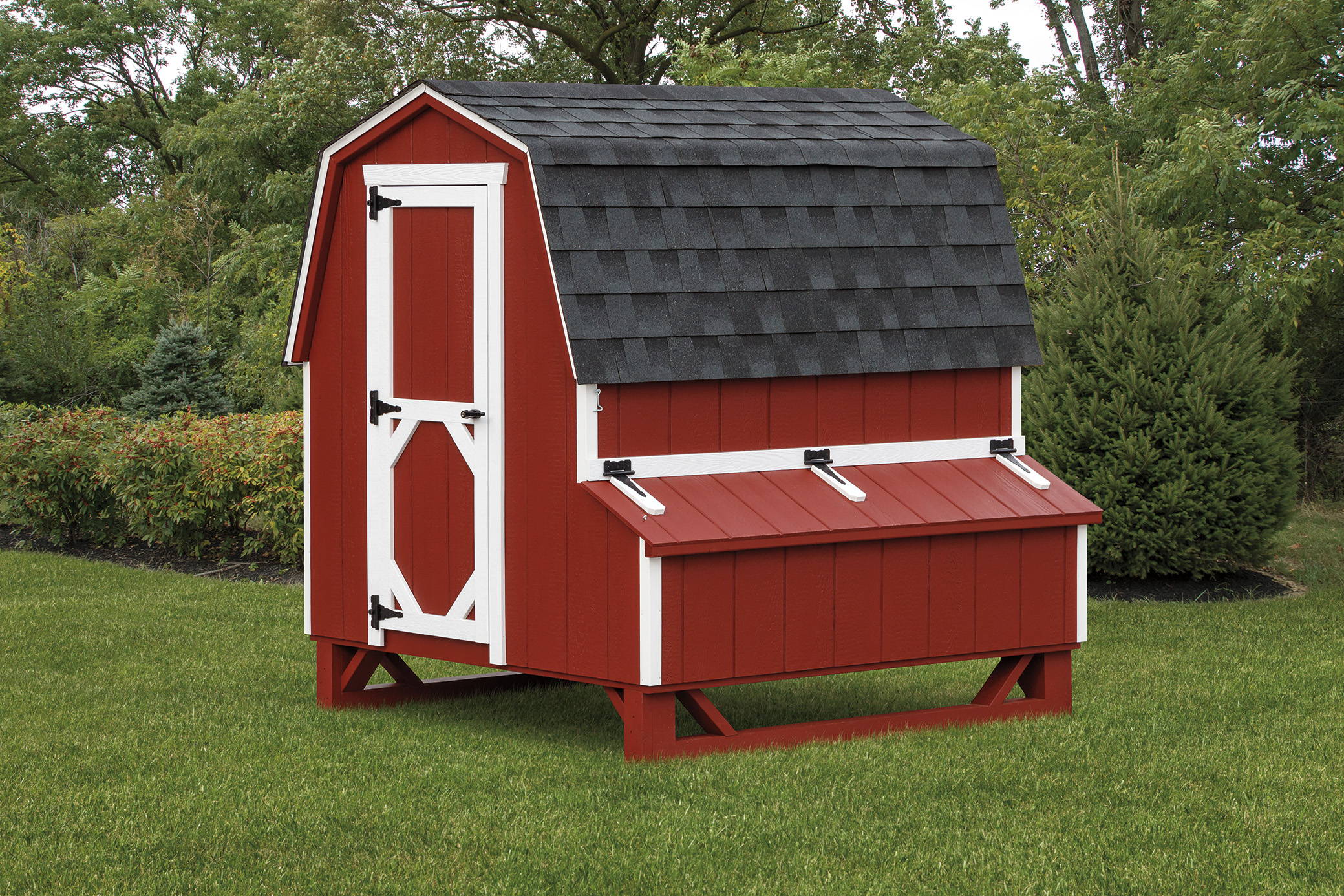 The Dutch Hen House boasts a quaint hip roof; making it look like a miniature barn. The hip roof optimizes usable interior space but this is not a walk-in style coop. The Dutch will add a little Amish Country to your backyard. Perfect for the chicken hobbyist and families with small children.
Have a question? Call us at 717-553-0215 or email info@lancasterchickencoops.com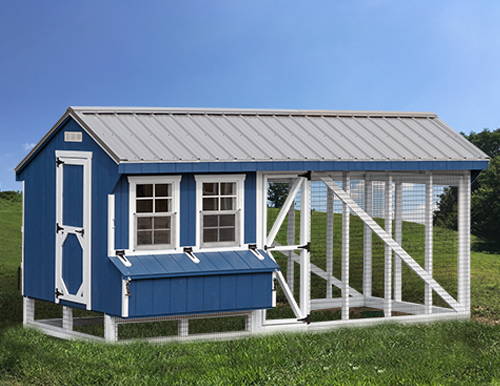 The Combination line is your all-in-one chicken coop! A hen house with an attached chicken run allows the chickens a safe and sheltered place to scratch. This is one of our most popular styles and for good reason! The enclosed run allows your chickens to go outside and still be safe from predators. With the right features, this coop is safe from your usual chicken-nabbing critters like raccoons, coyotes, snakes, rats, birds of prey, and even BEARS! Call or email us or discuss which safety options would be best for you!

717-553-0215 or info@lancasterchickencoops.com